Life Innovation Center (LIC)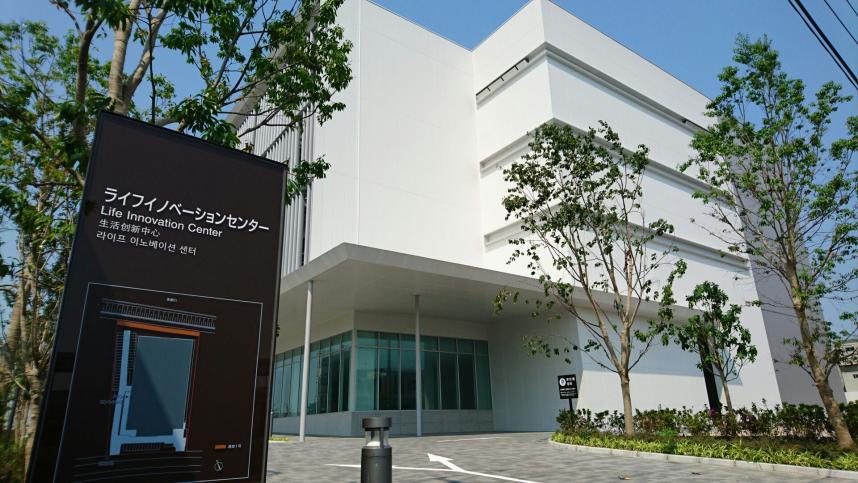 Center for Regenerative Medicine and Cell Therapy
Life Innovation Center (LIC) is an industrialization base for regenerative medicine and cell therapy, established by Kanagawa Prefecture in partnership with the public and private sectors in the KING SKYFRONT( Displayed in another window ) of Tonomachi district of Kawasaki-City, a global open innovation hub for life science.
Taking the locational advantages of National Strategic Special Zones, LIC aims to accelerate commercialization of regenerative medicine and cell therapy. It provides various R&D and management support including open labs which offer advanced analysis equipment at low prices, and the industrialization network called RINK( Displayed in another window ).
Location and Facility
(1) Location
LIC is located in the KING SKYFRONT, Tonomachi district of Kawasaki City, southwest of Tokyo International Airport (Haneda Airport) across Tama River.
LIC is accessible within 15 minutes by car from Haneda Airport. The travel time will be even less once the ongoing construction of a connecting bridge between KING SKYFRONT and the airport is completed, which is scheduled in FY 2021.
(2) Building Information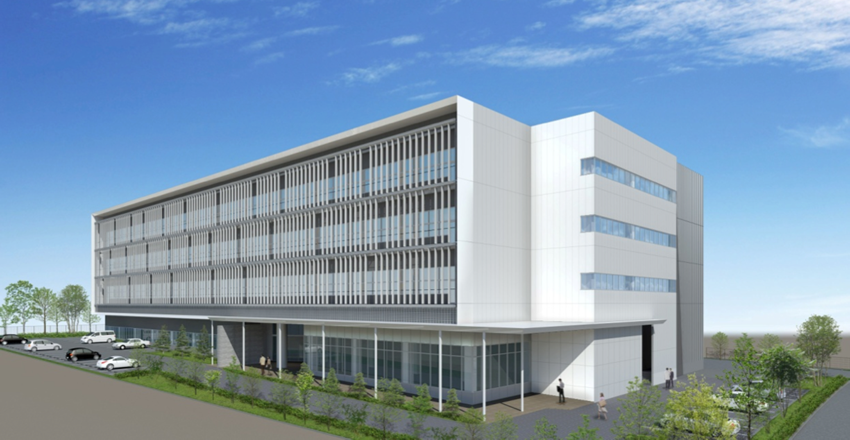 - Address: 3-25-22 Tonomachi Kawasaki-ku Kawasaki-shi, Japan 210-0821
- Lot size: 8,000㎡ (86,111 sq. ft.)
- Commencement date: April 2016
- Structure: Steel frame, 4-story building
- Total floor space: About 16,000㎡ (172,222 sq. ft)
- Use: Research Facility (Lease labs)
- Specification:
1st floor Ceiling height 7.0 m, floor load 1.0 t/㎡
2nd-4th floor Ceiling height 4.8 m, floor load 500 kg/㎡
Every floor is available for Biosafety Level 2 protection,
Genetic modification and organic solvent allowed (No animal testing)
- Owners: (1st-3rd floor) Daiwa House Industry Co., Ltd. (4th floor) KSP Inc.
- Maintenance and Management
Kanagawa Prefectural Government, Daiwa House Industry Co., Ltd., Tokyo Century Corporation
- Parking: 48 parking spaces (including 5 spaces for visitors)
(3) Access
Take Keikyu Daishi Line from Keikyu Kawasaki Station for 10 mins to Kojima Shinden Station. Walk 15 mins.
From JR Kawasaki Station East Exit Terminal;
Bus Stop No. 20
Take "川02" Rinko Bus bound for King Skyfront East (キングスカイフロント東行き) for 30 mins to King Skyfront East (キングスカイフロント東). The stop is right in front of LIC.
Take Express Rinko Bus bound for Ukishimabashi (浮島橋行き) for 20 mins to King Skyfront Entrance (キングスカイフロント入口). Walk 7 mins.
Bus Stop No. 16
Take "川03" Ronko Bus or Kawasaki City bus bound for Ukishima Bus Terminal (浮島バスターミナル行き) for 30 mins to King Skyfront Entrance (キングスカイフロント入口). Walk 7 mins.
For bus schedule, please see the KING SKYFRONT webiste( Displayed in another window ).
Neighboring Institutions/Facilities
NIHS is a national research institute for regulatory science; science for assessing the quality, safety and efficacy of medical supplies, food, living environment materials, etc..
CIEA is non-profit independent research institute contributing to the improvement of human healthcare and medical science and technology through development of high-quality laboratory animals.
Established by Kawasaki Institute of Industrial Promotion, iCONM promotes an open innovation system by facilitating industry-academia-government collaboration to realize diagnosis and treatment of diseases such as intractable cancer and Alzheimer's disease.
Officially called "Kanagawa University of Human Services Graduate School", SHI offers a two-year Master of Public Health (MPH) degree program, aiming to develop human resources in the field of healthcare, based on Kanagawa's "ME-BYO"concept.
REI Hotel offers accommodation as well as cafes and restaurants. Free shuttle bus service to and from JR Kawasaki Station is available for guests.
Prefectural Government Contacts
Tel +81-45-285-0187
Fax +81-45-210-8865
Address 1 Nihon-odori, Naka-ku, Yokohama-city, Kanagawa-ken, 231-8588, Japan