Main content starts here.
Kanagawa Updates (Oct. '22)
Introducing the latest topics of Kanagawa and the prefectural government.
"MagCul Open Zone" Reopened after Two Years of Suspension---Nihon-odori Avenue is Your Stage
   Kanagawa Prefectural Government is promoting "MagCul", or magnet culture, a program to attract many people by the power of culture and art aiming to create a vibrant region.
   As part of this program, we will resume MagCul Open Zone after two years of suspension. This is a program where everyone can perform music, dance and whatever on Nihon-odori Avenue in front of the Kanagawa Prefectural Government office on Sundays. Why don't you present your performance in MagCul Open Zone? (Reservation is necessary.)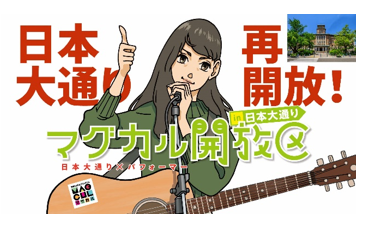 Scheduled days of MagCul Open Zone
October: 2nd and 23rd
December: 4th and 25th
January: 15th and 29th
February: 5th and 19th
March: 5th and 19th
*The schedule is subject to change. For the latest information, see the website below.
   The hours of the program is from 10:00 a.m. to 4:30 p.m. Performance duration is up to 30 minutes, but if there is no performer for the slot after yours, you can extend your performance time. Anyone can give a performance regardless of age, whether professional or not, in any genre, such as music, dance and street performance. Fee is not necessary to give a performance.
   If you wish to perform, make an application beforehand through the website. Application is being accepted until about one month before the performance day. For more details, see the following website. Please note that your time slot will be decided by the secretariat.
   For the details of the application requirements, see the following website.
https://www.pref.kanagawa.jp/osirase/0204/kaihouku_magucul/index.html
   Visitors can see all the performances free of charge. It will be nice to spend your Sunday enjoying the stage performances on the scenic Nihon-odori Avenue lined with historic buildings, feeling the sea breeze.
   This program is conducted taking infection prevention measures against the novel coronavirus.
Kanagawa Prefectural Citizens' Culture Festival 2022 Now Underway! Join the Retweet Campaign and Get Kanagawa-linked Prizes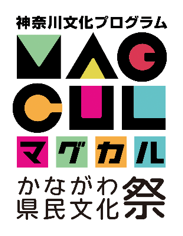 Kanagawa Prefectural Government (K.P.G.) is holding "Kanagawa Prefectural Citizens' Culture Festival", a new program starting this year, from September to December centering on Culture Day in November. K.P.G. invites various cultural programs organized by the municipalities, private business operators, etc. during this period and widely publicize these events to promote art and culture activities. There will be various events that everyone from children to seniors can enjoy in many parts of the prefecture. Please join programs outside of the area of your residence, too.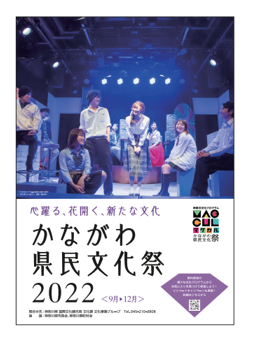 This year's theme is "Exciting and Flowering New Culture". K.P.G., the municipalities and private business operators offer programs such as a concert, play and art exhibition. You can find an event to join in the website below.
Mugcul.net "Special webpage featuring Citizens' Culture Festival 2022"
https://magcul.net/topics/269386 (in Japanese)
   We are also holding "Retweet Campaign" to commemorate the commencement of the culture festival until Wed., Oct. 5. Participants can

get Kanagawa-linked prizes by lot. From late October, "Retweet Campaign Part II" is going to start. If you are a resident in Japan and following @MAGCUL official account, please give it a try.
   Please retweet the "Campaign Tweet" in the official account by Wed. Oct. 5. Winners will be notified by the direct message from "MAGCUL editing office". (The prize by Oct. 5 is Kamakura Ham for 10 people) When you retweet, find your favorite program from the special page of Mugcul.net and tweet it with hashtag. You will have a chance to get a special prize (accommodation coupon of a hotel in Hakone for a pair for five people)!
   K.P.G. is inviting programs to join the citizens' culture festival. Participating programs can receive publicity assistance from the prefectural government. For the requirements and application procedures, see the website below.
Publicize your event
https://magcul.net/submit-event
Kanagawa Prefectural Citizens' Culture Festival
https://www.pref.kanagawa.jp/docs/yi4/kenminbunkasai.html
   We ask for your cooperation in taking infection prevention measures against COVID-19 in implementing your program.