Promotion of Healthcare ICT(Information Communication and Technology)
Future Vision of Healthcare ICT Society
By building a new system that makes effective use of ICT, Kanagawa Prefecture is aiming to establish healthcare centered on individual/patient requirements, as well as a society with sustained "good health, safety and happiness".
To that end, stakeholders such as prefectural residents, medical institutions, and industries are striving to construct a system (Healthcare ICT System), which enables the efficient application of health/medical information such as electronic medical records, clinical trials, and medication records.
Diagram – Future Vision of Healthcare ICT Society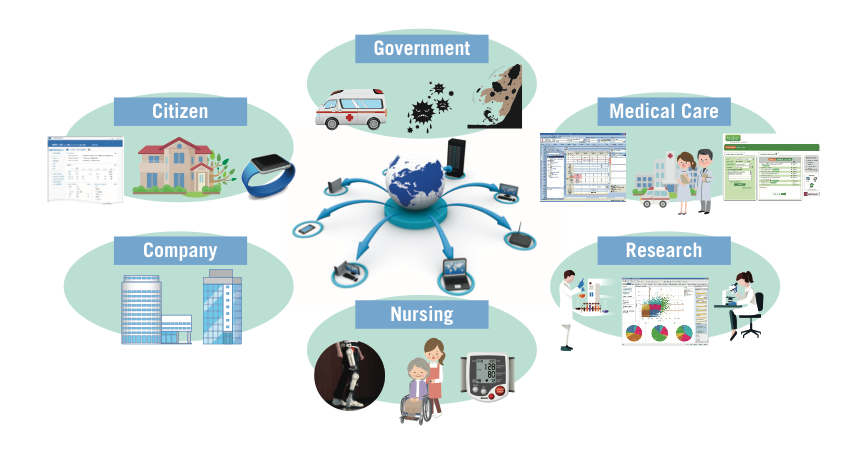 "MY ME-BYO Record" Project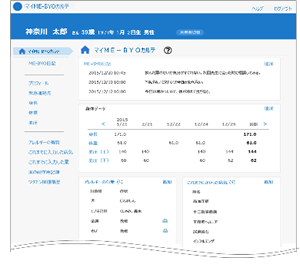 From March 2016, it got possible to use the application developed by the Prefecture named "MY ME-BYO Record" which enables the users to check personal health record and ME-BYO status through personal computers and smartphones.
"MY ME-BYO Record" is an easy, safe and convenient application to be used for personal health management by the users.
Prefectural Government Contacts
Tel +81-45-285-0196
Fax +81-45-210-8865
Address 1Nihon-odori, Naka-ku, Yokohama-city, Kanagawa-ken, 231-8588, Japan