LIFE AND CULTURE
LIFE AND ENVIRONMENT
■ With the progress of urbanization, the transportation network, public service facilities and other urban facilities have been built up in the prefecture, making life very convenient for the residents. Concerning the type of building for housing, there are a large number of condominium and apartment buildings, accounting for 56.1% of the total, compared with 43.6% which are detached houses (FY '08). This rate is the second highest after Tokyo.
In the field of the environment, more people live in an eco-friendly manner, separating their trash and practicing recycling, as well as considering installing clean-energy equipment in their homes.
Kanagawa has about 55,000 hectares of natural parks, or 23 % of the total area of the prefecture. Many people visit these parks from the large cities in the metropolitan area wishing to get close to nature.
PEOPLE'S WAY OF THINKING AND LIFESTYLE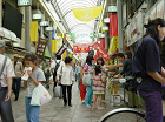 ■ Along with a rise in income levels and increased free time, more people are attaching importance to spiritual affluence as part of a meaningful and leisurely life. In addition to fulfillment at work, they have come to value their own lifestyles, for example, spending more time on their hobbies and self-realization.
Citizens' independent and voluntary activities are also encompassing a wide range of fields, such as public health,welfare,environment, community development and international cooperation.
However, there is growing uneasiness among the people about health, employment, and food safety, as well as about the frequency of crimes occurring in the regional community, caused by the advancement of urbanization. Thus, creating a safe and secure community is required.
CULTURE
■ KanagawaPrefectureis blessed with a traditional culture along with its long history. Kamakura, an ancient capital, abounds in historic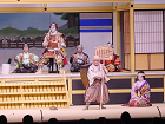 temples and shrines, including the famous Great Buddha. There are many other cultural assets and historic spots in Kanagawa, such as Rinshunkaku Villa at Sankei-en Garden in Yokohama and Odawara Castle Park. Time-honored performing arts like Takigi Noh dance, as well as traditional arts and crafts, including Kamakura-bori carving and Hakone-zaiku marquetry, are still practiced in the prefecture.
Kanagawa also supports and promotes citizens' cultural activities, such as Kanagawa Art Exhibition, Kanagawa Chorus Festival and the Kanagawa Biennial World Children's Art Exhibition. The development of cultural facilities like Kanagawa Kenmin Hall, The Museum of Modern Art, the museums of cultural and natural history, and Kanagawa Plaza for Global Citizenship has been also promoted.