Ninomiya Course to enjoy superb view from Azuma-yama Park
This page introduces model sightseeing courses of the Shonan Region from various perspectives.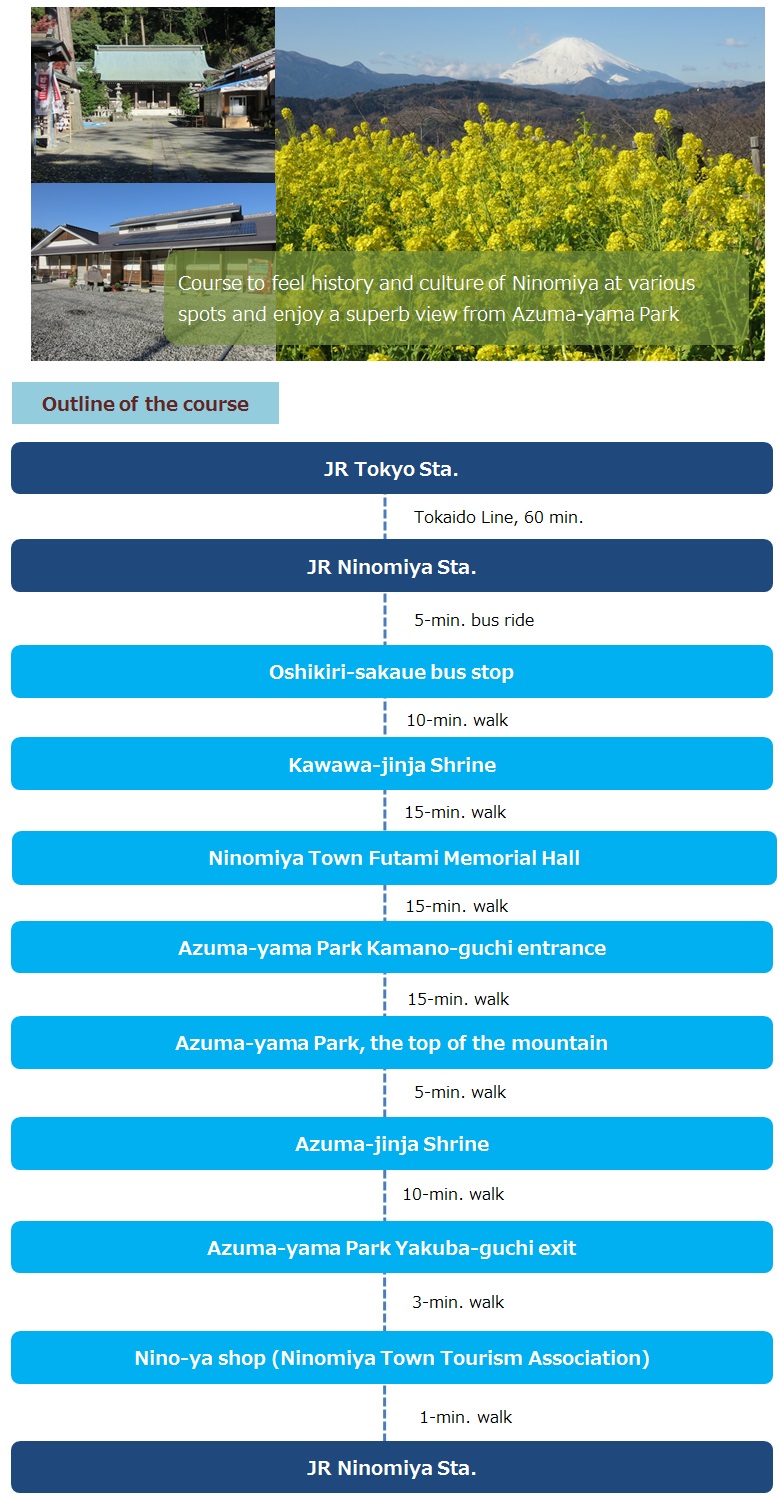 * Approx. required time indicated.
* Contents are as of January 2017.
Course guide
JR Ninomiya Sta.
- 5-min. bus ride and 10-min. walk -
---
1. Kawawa-jinja Shrine, origin of the name of "Ninomiya"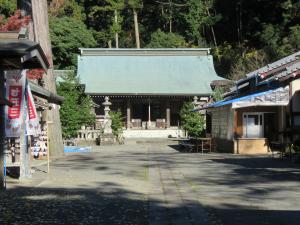 Take a bus at Ninomiya Sta. for about five minutes and get off at Oshikiri-sakaue bus stop. Walk 10 minutes and you will arrive at Kawawa-jinja Shrine, the second highest-ranked shrine in Sagami-no-kuni (Ninomiya). The name of Ninomiya Town originated from this time-honored shrine. You can enjoy cherry blossoms in spring and colored leaves in autumn.
- 15-min. walk -
---
2. Appreciate works of a Ninomiya-born artist at Futami Memorial Hall of Ninomiya Town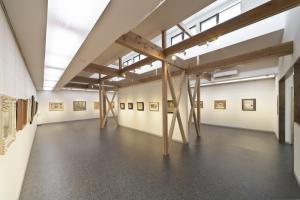 Ninomiya Town Futami Memorial Hall is about 15-minutes walk from Kawawa-jinja Shrine. Works and materials of Toshitoki Futami, a genius oil painter born in Ninomiya Town, are displayed at the Hall. The artist of the Showa period created about 4,000 works through his lifetime. About 2,500 of them are owned by the Hall.
〔See the map of the area〕
〔Website of Futami Memorial Hall〕
- 15-min. walk -
---
3. From Kamano-guchi entrance to Azuma-yama Park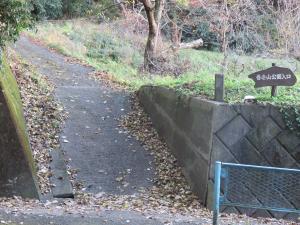 Walk to east from Futami Memorial Hall and turn left at Kamano-hashi intersection. Go straight and you will see Kamano Tunnel. Pass through the tunnel and there is a sloping road going uphill on the left. This is Kamano-guchi, one of the four entrances leading to Azuma-yama Park. It is just at the end of the tunnel, so be careful not to overlook it.
The way from Kamano-guchi to the hill top consists of mountain path and stairs. Along the path is a garden of ground pink, which blossoms in April and May.
- 15-min. walk -
---
4. Superb view from the top of Mt. Azuma-yama and rape flowers in full bloom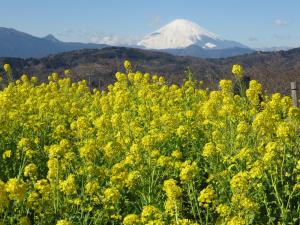 From the top of Mt. Azuma-yama, which is 136.2 m above sea level, you can see the Sagami Bay on the south and a magnificent panoramic view of Tanzawa-Oyama mountains and Mt. Fuji stretching from north to west.
In January and February, many tourists visit here for over 60,000 stocks of early-blooming rape flowers. You can also enjoy various flowers through four seasons, such as cherry blossoms from late March to early April and cosmos from mid-July to August.
At the lawn garden, there are large play equipments, including the 102 m-long roller slide and rabbit park for children.
- 5-min. walk -
---
5. Deity of marriage enshrined at Azuma-jinja Shrine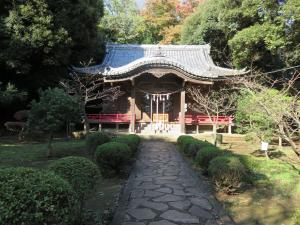 The path leading to Azuma-jinja Shrine branches off at the middle of the way to go down on the south from the hilltop. This calm and quiet shrine has a legend based on a Japanese mythology since old times.
- 10-min. walk -
---
6. Go down 300 steps through Yakuba-guchi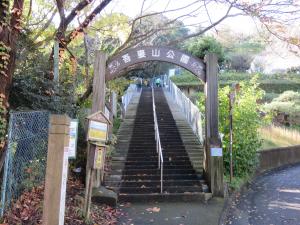 Move to Yakuba-guchi exit, the south-east side of Azuma-yama Park, which is the opposite side of Kamano-guchi, on your way back. You have to descend about 300 steps, but you can go safely as there is handrail along the stairs. Going 10 minutes looking at the fine view of the Sagami Bay on the right, you will reach Yakuba-guchi.
- 3-min. walk -
---
7. Souvenir at Nino-ya shop for your memory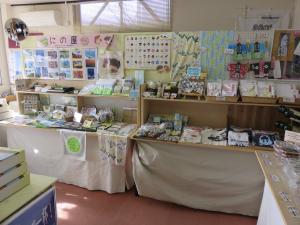 On your way to Ninomiya Station from Yakuba-guchi of Azuma-yama Park, there is Nino-ya shop selling local products run by Ninomiya Town Tourism Association. Stop over and find something nice for your memory of the trip.
〔See the map of the area〕
〔Website of Ninomiya Town Tourism Association(Please select the language in the upper right corner of the window. )〕
- 1-min. walk -
---
JR Ninomiya Sta.